Biography

Alexander Verdova
(Producer / Director)
Alexander Verdova founded Erie Lake Pictures in 2006 as a venue for the development of creative film and documentaries. Beginning with short claymation films at the age of ten, he has been continually involved in the production of independent film and video. After graduating from the Baldwin-Wallace College theatre program in 2002, Alex has been focused on the arts, business & marketing, design & illustration, as well as film & video. His most recent short films include "Gone Batsy", "Web Presence", "Prey For Me", and award-winning 48 Hour Film "Returning Princess Mara".
Alex has been a member of the Cleveland Film Society and interned with and worked on productions for EDR-Beachwood Studios and Licata International Productions. He has also worked as a Student Video Assistant with the Cleveland Browns while studying at Baldwin-Wallace College. He is currently employed as a Communications & Multimedia Manager and devotes much of his time to corporate branding, marketing, graphic design, web design & maintenance, social media management and corporate video production. In his spare time he follows various artistic pursuits, including illustration and continued work as a filmmaker.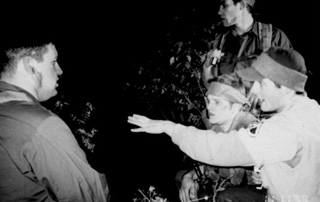 He considers his first true film as "Escape to Nowhere" (Drama); a 16mm student film shot in 1999 in Maumee Valley near Bowling Green, OH during his sophomore year while studying Fine Arts, Visual Communications Technology (VCT), and photography at Bowling Green State University. The film was shot with the assistance of Mara Evans and Cindy Penter of the Cleveland Film Society.
After two years at Bowling Green State University, he transferred to Baldwin-Wallace College (BW) to study Theatre, work with actors, and focus on filmmaking. A few of his stage roles have included Bo Decker in William Inge's "Bus Stop", Grigory Stepanovich Smirnov in Anton Chekhov's "The Bear" and Stanley Kowalski in Tennessee Williams "A Streetcar Named Desire". While at BW, he worked on the films "Frayed", "Hard Pack" and "Heteroflexible" as well as various experimental projects.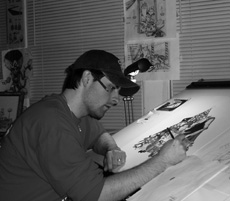 Following graduation from Baldwin-Wallace College in 2002, he moved to Chicago to pursue various opportunities in the arts, including work as an independent illustrator and actor. However, he would soon return to Cleveland to further develop his work as a filmmaker as well as pursuing new goals in business and marketing, with an opportunity to work in a variety of media.
He established Erie Lake Pictures in 2006 as an independent production company to bring new possibilities for creative film and video to the greater Cleveland area, as well as to continue his own artistic pursuits and growth as a filmmaker.
Alexander Verdova can be contacted via email at averdova@erielakepictures.com.